Dubai, one of the dazzling destinations in the Middle East is known for its towering buildings, bustling malls and intoxicating nightlife. The city turns more invigorating on the New Year's Eve enticing tourists from all across the sphere. And witnessing the conspicuous firecrackers show at one of the world's tallest luxury hotels Burj Khalifa is something awe-inspiring. So if you are yet to plan your New Year trip, don't miss the Light Up 2018 show in Emaar and Downtown Dubai.
What turns this New Year light up show here more bravura is that you can witness the entire show from the survey decks, which will be over the Downtown and at Burj Park, Dubai. A special platform will also be incorporated near the venue to accommodate plenty of visitors from all over the world. One more interesting facet of the show is that the colourful and astounding eve will be telecasted live on TVs globally. The iconic show will take place at 5PM in Dubai and the powerhouse occasion will be continued here till 1AM.  
Dubai is undoubtedly reckoned as one of the happening tourist hubs in Asia. A blend of desert safari, bag full of plush goodies and delicious cuisine, Dubai is a one stop solution for the globetrotters. With affluence of tourist attractions, the New Year's Eve light up show in Dubai is certainly going to mesmerise the visitors to a great extent. In addition, a colourful musical fountain show and DJ performances during the New Year's Eve is absolutely blissful.
This New Year Eve, let's intensify your fun with this amazing Light Up show in Burj Khalifa. To explore the same what you all need to do is apply for a Dubai Visa. At getdubaivisa.com, applicants can easily apply for a Tourist Visa and fly there to join the carnival. Obtaining a Tourist Visa for Dubai is hassle-free from India. Hence, applicants in quest of garnering a Dubai Visa to join the party fill-up the Visa Application Form and submit the essential documents and make the payment.
Different country has separate entry prerequisites. To travel UAE/Dubai, prospective applicants need to submit the following documents:
Duly filled and signed Visa Form

A scanned copy of the first and last page of the applicant's passport

Recent passport size photographs

Confirmed air tickets
Apart from the above cited documents, applicants may also be asked to provide some additional documents like NOC (No Objection Certificate) from the parents of a minor's lady who is travelling to Dubai alone. Besides, passport copies from the portents will also be required to submit at the time applying for the visa.
At getdubaivisa.com, applicants can apply for four types of visas such as; 30-Days Tourist Visa, 30-Days Express Visa, 96 Hours Transit Visa and 96 Hours Express Transit Visa. Depending on the types of visa you apply, the visa prerequisites will also differ. Once the Visa Application is submitted, applicants can easily track the updated status of their visas online. To know more about Dubai Visa application process, visa fees and documents feel free to get in touch with the given contact details: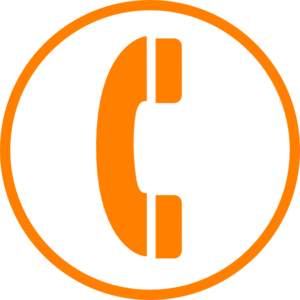 To apply please click here 
Contact Us: + 9643008707 / 9643001762 / 8588850948 / 964330456491
Email: info@getdubaivisa.com