Nestled on the South East Coast of the Persian Gulf; towering buildings, intoxicating nightlife and sandy safari in Dubai allures plenty of visitors here from all around the globe. Being the largest city in the UAE, the inhabitants of Emirate are quite generous in welcoming the visitors to Dubai. No matter for what purpose you make it to Dubai, the land of the desert is always an absolute delight to travel by. If you are planning to explore the ethnically sophisticated and spectacular city of Dubai, here is the list of some leading attractions that the city holds for its leisure visitors:
Burj Khalifa: How about catching an aerial view from 2717 feet skyscraper? Doesn't it sound captivating? Reckoned as the world's tallest building, visiting Burj Khalifa is a sure shot in Dubai for global travellers. A blend of architectural brilliance and attention-grabbing art pulls millions of vacationer around this luxurious piece of building in Dubai. So when in Dubai, make sure you don't skip your turn to witness this sky-kissing edifice.
Artificial Archipelago of Island: Akin to the world's tallest building, here comes one more iconic destination that one must stop by in Dubai. Eminent as the largest artificial island in the world, Dubai's Archipelago is an abode to various plush hotels and mansions. Besides, if you want to rejoice a delightful speedboat ride and other rousing water activities in the midst of a man-made island, look no further than Archipelago. 
Desert Safari: If you have already witnessed an audacious camel safari amidst the sandy desert in Rajasthan, India, Dubai desert safari is certainly going to spice up your excitement manifold. A breathtaking blend of folk dance, melodious music, camp fire, skiing and bell dance leaves your presence completely spellbound. Apart from experiencing an enticing desert safari, you can also take absolute pleasure from helicopter ride capturing the stunning vista of the entire city and cobalt beaches from the sky. The city of Dubai has no dearth of attractions to offer. Besides exploring the cited destinations, one can also have a blissful stay in Dubai and relish some scrumptious cuisines at various luxurious hotels in the city. For a hardcore shopaholic, Dubai is an absolute paradise. The presence of soaring malls around the city will certainly offer you a bag full of goodies. These are some of the key reasons which make one visit Dubai time and again.
If you also look forward to reveal the fascinating sites of Dubai for leisure or for any other purpose, you just need to obtain a valid passport and visa for Dubai. Through Getdubaivisa.com, obtaining a visa for Dubai is quite convenient. This Dubai visa service provider/company/agency provides various types of short-stay visas including 30-Day Tourist Visa, 30 Day-Express Visa, 96 Hours Transit Visa and 96 Hours Express Transit Visa. Applicants from India can easily apply now for Dubai visa online. Here, applicants are required to submit the essential documents and get them processed after making the visa fees. On successful submission of your Dubai Visa Application, you can also track the status of your visa application online. To know more about Dubai Visa fees, its application procedure, or any other information, do pay a visit at the web-page (www.getdubaivisa.com) or contact at the given numbers: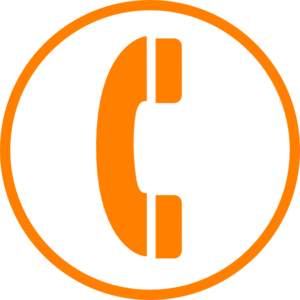 To apply please click here 
Contact Us: +91 9643008707 / 9643001762 / 8588850948 / 9643304564
Email: info@getdubaivisa.com