A Tourist Visa is just another endorsement, which is placed on the applicant's passport granting him/her to enter a particular country, stay there as tourist and leave the country before the expiry of the issued visa. The stamp is placed by the officials of respective foreign country. Be it any country, the purpose of a Tourist Visa is easy to comprehend.
Applicants seeking a trip to Dubai for sightseeing and excursion should apply for a Tourist Visa. This is a kind of short-term visa, which is issued to a traveller for 30 days. On obtaining a Tourist Visa, the prospective applicant is entitled to access the territory of Dubai. Visitors willing to expand their stay in Dubai after their visa get expired; they can apply for another Tourist Visa with 30 days validity.
Dubai is considered as one of the finest Middle East cities that entices visitors from all over the sphere. Every year a large number of tourists visit Dubai for holidaying, sightseeing, shopping and various adventure activities. The city of desert is evenly tempting for intoxicating nightlife and delicious dining experiences.
Indian citizens looking for a trip to Dubai as tourist can apply now for the same at www.getdubaivisa.com. Being an authorised visa service provider for Dubai/UAE, here the applicants can get their Dubai Visas processed in a hassle-free manner. The in-house experts at getdubaivisa.com take care of the entire Tourist Visa processing of an applicant at affordable fees.
To apply for a Dubai Tourist Visa, applicants first need to fill-up the Visa Application Form along with all the required documents. Once the documents are submitted by an applicant with the final payment, the visa specialists at getdubaivisa.com verify the same and send it to the competent authority for further processing. For a 30-Days Dubai Tourist Visa, the processing time is 3-4 working days.
Once the visa is processed, applicants can keep a tab on their application status through online. However, it is to be noted that the getdubaivisa.com doesn't hold all right to approve/reject a Tourist Visa. The final decision always lies with the Embassy/Consulate. Therefore, it is always advisable to all the prospective applicants to abide by the required guidelines and visa norms. Falling short of this may straightway reject/delay the visa application process of an applicant.
While applying for a Tourist Visa, an applicant needs to provide various documents. Some of these documents are obligatory, which include a valid passport, application form, financial documents, confirmed air ticket and passport size photographs. Besides, depending on the requirements, applicants may also be asked to submit some additional documents. Therefore, the applicants planning their next voyage to Dubai from India can reach out to the visa experts here at the given contact details: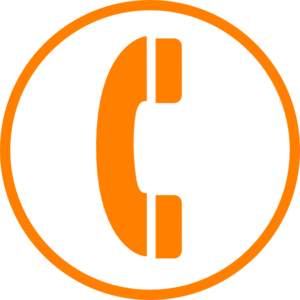 To apply please click here 
Contact Us: + 9643008707 / 9643001762 / 8588850948 / 964330456491
Email: info@getdubaivisa.com