People who have already gone through visa interviews at designated embassies, you may ask them to share their first ever visa interview experience. Well, for the first timer a visa interview always appears to be quite edgy. But if you know how to tackle it smart, facing a visa interview is never that taxing. This post is an endeavour to list you some imperative visa interview tips.
Be it any country, visa interview is as important as the entire visa process is. A successful interview may leave you positive impact, while lack of explicit info may dig into the rejection category. Hence, a prospective visa applicant should count on the following visa interview tips in getting his/her visa granted:
The first and foremost thing is to know your purpose of visit to a particular country. An applicant is frequently asked question on this point. Make sure you are well-prepared with your genuine answer and you why you are going to visit a foreign country in particular. Knowing your purpose of visit also helps you in understanding the type of visa you have applied for.

Next is carrying all the required documents with you. A visa interview is always a hard nut to split unless you carry and submit all the required credentials as stated in the guidelines. Make sure all the documents are arranged systemically, the form is duly filled up and photograph is captured as per the directive. Don't forget to put them in a thin plastic folder.

Make sure all documents and information provided by you are genuine so that it doesn't invite any unwanted trouble for you during the interview. Try to answer all questions honestly without exaggeration. Don't involve into any unnecessary argument with the consular officer.

Avoid carrying any electronic or battery operated devices or any flame generating devices like lighters.

If you are visiting your friends/relatives, try to memorise the name of their address and other basic information so that you can articulate the same at the time of interview.

Avoid last minute rush to the embassy and aim to be there in time. Always remember that the type of interview will vary based upon your visa category. So make sure you prepare yourself accordingly.

During the interview maintain a positive attitude and impressive body language. There is nothing to get frightened, let the confidence speak for you.

As people say first impression is the last impression, so try to dress yourself up properly during visa interview.

Practice makes one perfect. Try to Google some sample visa questions to have a fair idea. Practice answering those questions accordingly.

Anticipate the interview will be conducted in English. So try to prepare a list of few commonly asked questions with answer and practice it at home in English.

Plan your research on the visiting country, as they might ask you some basic information about that country.
Always remember, the end result depends on the way you have reacted to the questions being asked to you. These are few tips that may help you in appearing a visa interview confidently. If visiting a foreign country is in your next travel plan, start counting on the listed tips. Wish you all the luck.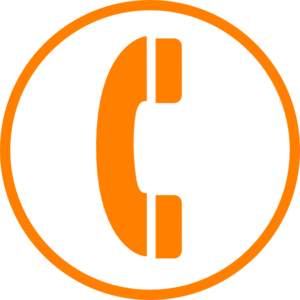 To apply please click here 
Contact Us: +91 9643008707 / 9643001762 / 8588850948 / 9643304564
Email: info@getdubaivisa.com