Passport is the next buzz word for the globetrotters after visa, which serves an essential purpose of every individual seeking an international voyage. Thus, you can say that both passport and visa are two indispensible aspects for any international trip. When we talk about passport, we mostly share our common views like passport issuance procedures, renewal of passport, passport fees, police verification etc. But most of the passport holders are not much aware of ECNR (Emigration Check Not Required).
In this post, we will highlight some of the important prerequisites of ECNR. But before that let's understand what does ECNR indicate?
Indian passport holders are categorised either as ECR (Emigration Check Required) or ECNR (Emigration Check Not Required). ECNR is quite effective for individuals seeking employment exposures in the following 18 countries:
Afghanistan

Bahrain

Brunei

Kuwait

Indonesia

Iraq

Jordan

Lebanon

Libya  

Malaysia

Oman

Qatar

Sudan

Syria

The Kingdom of Saudi Arabia (KSA)

Thailand

United Arab Emirates (UAE)

Yemen
In short, ECNR is an approval stamp from the Passport authorities of India, which allows an applicant in taking up work in the above listed countries. People flying to any other countries other than these 18 countries, emigration clearance is not required. However, there are certain circumstances when some travellers are exempted from the Emigration Clearance Requirement to any of the above-mentioned 18 countries. Let's take a look at the individuals who are exempted from the ECR:
All Gazetted Government servants

All individual income tax payers including agricultural income tax payees in their individual capacity.

People holding professional degrees like MBBS, Cost and Chartered Accountants, Teachers, Lecturers, scientists, Journalists etc.

All individuals with qualification of 10th standard and above.

Persons with Sea Cadets and Desk Cadets qualifications and who have passed the final examination.

Individuals having permanent Immigration Visas of US, Australia and UK.

All persons who are staying overseas for more than 3 years with their spouses.

People of 50 and above age etc.
It is to be noted that in case an applicant's passport is wrongly categorised as ECR in place of ECNR, the matter should be highlighted to the Regional Passport Office (RPO) for correction. Indian passport holders having ECNR stamp in their passports need no emigration clearance from the POE (Protector of Emigrants). Such stamps are meant for safeguarding the Indian workers from getting exploited in the Middle East Countries. But most of the passport holders do not know if they have ECR or ECNR stamp in their passports. To check this:
Open your passport and look at top of the last page where you can notice a stamp mentioning if it is ECR or ECNR.

In accordance with the guidelines as stated by the Ministry of External Affairs (MEA), all passports issued 2007 onwards will have no stamp affixed as ECNR. Now, only ECR stamps are affixed on the Indian passports.

A blank page 2 of the passport is an indication that you need no Emigration clearance
Depending on the various categories, a passport holder needs to provide various documents for ECNR including Matriculation or Higher Educational Pass Certificate, Birth Certificate issued by Municipal Authority, Nursing Certificate, Continuous Discharge Certificate, Copy of Immigration Visas, or the Permanent Resident card of the country of stay etc.
If you wish to apply for a new passport or have any queries regarding passport, feel free to get in touch with the passport experts at the given contact details: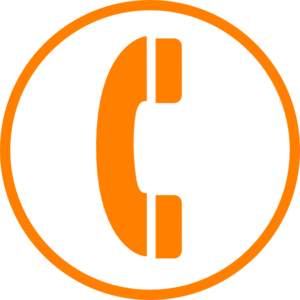 To apply please click here 
Contact Us: + 9643008707 / 9643001762 / 8588850948 / 964330456491
Email: info@getdubaivisa.com