If you are planning a trip to Dubai and you are not aware of the documents that you need to provide while applying for Dubai Visa, here's what you need to know:
One of the frequented tourist hubs in the Middle East, Dubai  remains a dream destination for many travellers. However, things are not that intricate today as it used to be earlier. With the presence of multiple visa service providers across India, availing Dubai visa has become pretty effortless. In order to turn your dream excursion more realistic and ease the entire processing of your visa application, Getdubaivisa.com offers various types of visas for you. Depending upon the purpose of your visit and visa type, the requirements of your documents may vary. To be more explicit about this documentation, let's illuminate on the following section:
At Getdubaivisa.com, Indian citizens may apply for various types of visas including 30 Days Tourist Visa, 30 Days Express Visa, 96 Hours Transit Visa and 96 Hours Express Transit Visa. Having mentioned, the requirements of your documents for Dubai visa may differ as per the type of visa you select. Accordingly, you may be asked to provide various types of documents.. Some documents may be related to your financial credentials and, some documents may be additional, while some documents are obligatory.
The financial documents for obtaining a Dubai Visa may include the first and last page of your passport, proof of your occupation (self-employed/business), salary slips (for employees) income tax acknowledgement, bank or post office fixed deposits, passport size photograph etc.
Additional documents, on the other hand, are basically required for students who are travelling to Dubai alone or for any unaccompanied lady or for a newly married couple. Applicants who fall under the first category are required to provide documents like NOC letter from the guardians, student's ID card, photo ID proof of parents, admit card (in a case of an exam) etc. For the second category, the required documents may include NOC letter from husband/father, husband's/father's ID proof, passport of the applicant etc. And for newly-weds, the required documents may contain marriage certificate, photographs from the wedding, wedding card etc. Apart from all these additional documents, people applying for Dubai visa from India may also be asked to provide some other documents like confirmed airline ticket, Visa Application Form, letter of invitation (in the case of any meet), address proof (family meet) etc. Besides providing all these documents, some documents are meant to be obligatory for an applicant. Such documents include copies of first, last and observation page of the passenger, recent passport size photograph of the applicant, Visa Application Form, confirmed airline ticket etc.
People seeking online submission of Dubai Visa Application, need to attach the scan copies of their photographs and passport pages (first and last page). The attached file should be in JPEG format with the file size not exceeding 37KB. Once you submit all the required documents following the stated guidelines and make the final payment, your Dubai Visa Application gets processed. If you have any further queries regarding the application process, visa fees or documentation, do reach the designated team at the given contact details.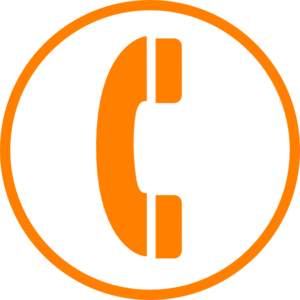 To apply please click here 
Contact Us: +91 9643008707 / 9643001762 / 8588850948 / 9643304564
Email: info@getdubaivisa.com