Different ethnicities  need to follow different Visa rules before entering into the territory of Dubai. So a prospective Dubai Visa applicant needs to go through all the required Visa laws while applying for Dubai Visa. Citizens from the countries like Australia, Switzerland, United Kingdom, United States of America, Malaysia, Norway, Andorra, Austria, Brunei, Belgium, Denmark, Finland, France, Germany, Greece, Hong Kong, Iceland, Ireland, Italy, Japan, Liechtenstein, Luxembourg, Monaco, Netherlands, New Zealand, Portugal, San Marino, Singapore, South Korea, Spain, Sweden and The Vatican are allowed to avail a 30-Days Visa on arrival at Dubai International airport for free. On paying an additional cost, such Visas can be extended for another thirty days.  If you are a citizen of any of these countries then you are entitled to avail a 30-Days Visa on arrival.
On the other hand, the citizens of Gulf Countries do not require avisa to travel to UAE. The Gulf Country nations include Bahrain, Kuwait, Oman, Qatar and Saudi Arabia. So the nationals from any of these countries are not required to apply for a Dubai Visa. However, the citizens of all other countries other than the  above mentioned are required to obtain a valid Dubai Visa.
Now, when you get to know the nationalists who may not require  a Dubai Visa, you should know the kind of Visas you need to apply. Dubai is mostly visited for vocational purposes, corporate meets or for business trips. Every year thousands of travellers visit Dubai from India. With the presence of various travel agencies and visa service providers, availing a Dubai Visa is not a major concern today. But you should always approach to a reliable and certified service provider. Considering the ongoing visa requirements and a number of visa applications, Getdubaivisa.com offers four types of Dubai Visas for you that include 30-Days Tourist Visa, 30-Days Express Visa, 96-Hours Transit Visa and 96-Hours Express Transit Visa. Depending on the type of Dubai Visa you apply, the processing time of these visas may take 24 hours to 4 working days.
At Getdubaivisa.com, the Visa fee is also affordable that can be paid in cash or online using your Debit/Credit Card or through Net banking. Here, applying to your Dubai Visa is also quite convenient. The four-step visa application process includes Filling up the Visa Application Form, Submission of the required documents, making the payment and flying to Dubai. In order to make the process more effortless and faster, today applicants are also allowed to apply online. Based upon the type of Dubai Visa you want to apply, you will be asked to submit the required documents accordingly. However, there are certain documents that are mandatory for an applicant. These documents include:
Copies of 1st, last and observation page of the traveller

Recent passport sized photograph

Duly signed Visa Application Form

Confirmed airline ticket
So unless you are a citizen of  the Gulf Country or eligible for a Visa on Arrival, you should apply for the relevant Visa. Hence, make sure you have gone through all the required visa guidelines before flying to Dubai. If you want to know more about Dubai Visa application process, feel free to contact the visa specialists at the given contact details: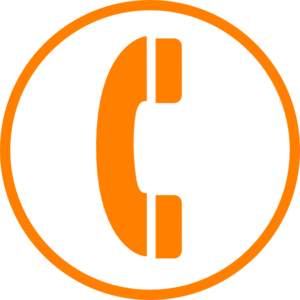 To apply please click here 
Contact Us: +91 9643008707 / 9643001762 / 8588850948 / 9643304564
Email: info@getdubaivisa.com