Documentation plays a pivotal role in passport and visa processing. The more genuine is your document; grater is the chance of getting your visa and passport approved. Thus, submission of requisite visa document is obligatory.
Different country has different visa prerequisites. An applicant seeking a Dubai visa from India may be asked to provide various documents at the Embassy office or at the Visa Application Center. Furthermore, depending on the type of visa that an applicant wishes to apply, the document perquisites may be categorized as mandatory and additional documents. Mandatory documents are those documents that an applicant has to submit while processing their visas. For example; passport, visa application, photographs, confirmed air ticket etc.
On the other hand, additional documents may be asked to provide only as per the requirements. Such documents are not compulsory like passport and visa application; but these documents are much useful in validating further proofs pertaining to the visa applicant. For example; copy of resident permit, copy of work permit, valid address proof, NRI bank statement for last six months etc. are all additional documents. As these documents are submitted in addition to any other documents, hence they are called additional documents.  
Applicants seeking a visit to Dubai from India should be very watchful while submitting the required documents. They should read through all the document related information on the website before booking their appointments. In addition, one should also be confirmed that the provided documents are 100% genuine. Submission of any forged or manipulated documents will straightway rebuff the visa application. Hence, it is always advisable to all Dubai Visa applicants to get acquainted with all the visa related information before applying.
Applicants willing to apply online through www.getdubaivisa.com need to affix the scan copies of their passports (first and last page) and photographs. It is also to be noted that all the scanned documents has to be submitted in JPEG format with file size not exceeding 38 KB. In case of any perplexity, applicants are always welcome to get in touch with the visa experts of getdubaivisa.com.
Getdubaivisa.com is an authorized Service provider of Dubai Visas. Here, applicants can avail different types of visas like; 30-Days Tourist Visa, 30-Days Express Visa, 96-Hours Transit Visa and 96-Hours Express Transit Visa. To apply, applicants need to fill-up the Visa Application Form correctly and submit it along with all the required documents and visa fees. The visa fees can be paid either in cash or online through Debit/Credit card or through Net banking. Once the fee is received, the application is sent to the Embassy/Consulate for further approval. During this period of time, applicants can also check the updated status of their visa applications through an online tracker option available in the website (www.getdubaivisa.com).
To know more about the required documents and application process of Dubai Visa from India, reach out to the visa specialists at the given contact details: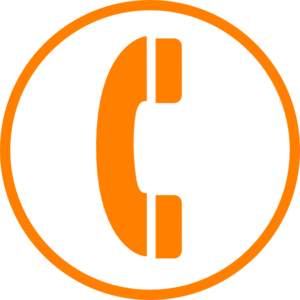 To apply please click here 
Contact Us: + 9643008707 / 9643001762 / 8588850948 / 964330456491
Email: info@getdubaivisa.com