One of the sensational tourist hubs for all ages, travelling Dubai is always intoxicating. The powerhouse city of Dubai has some enticing destinations blending with electrifying nightlife, sandy deserts and towering buildings. If you have listed Dubai in your next travel plan, it's important for you to know your visa category and obtain a valid visa before entering the terra firma of Dubai. Entry requirements are country-specific. Hence, before moving ahead for a visa, make sure you apply accordingly and hold the right visa.
Situation occurs when applicants want to travel somewhere and they want to get hold of their visas promptly. Under such circumstances, they should apply for Express Visa. Dubaivisa.com caters you one such effective 30 Days Express Visa, which gets processed relatively faster. So if you are planning to travel Dubai and want your visa to be processed faster, apply here for 30 Days Express Visa. And if your voyage date is already finalised, it's the right time to apply here. We do have provision for online application as well. Hence, Indian citizens seeking a visit to Dubai can apply here online as well.
Having said about the quick processing of 30 Days Dubai Express Visa, this is a kind of short-stay visa allowing a visitor to stay in Dubai for maximum 30 days. This is a single-entry and single-exit visa with limited validity from the date of issuance. To apply for such Express Visa you can pay a visit to our website and follow the simple steps mentioned there. It's a four steps process wherein you just need to fill-up the visa application form, review the form, upload the documents and make the payment. People from India applying for an Express Dubai Visa can make the payment either in cash or online. Application charges and Visa fees are also quite affordable here at Dubaivisa.com.
Basically, the processing time of a visa depends on the type of visa you apply. A non-express visa comparatively consumes more processing time than an Express Visa. As the name suggests, Express Visa for Dubai is processed faster. It takes 24-48 hours to get your visa processed. One integral matter of concern here is that one should go through all the visa related information carefully before applying for the same. Make sure that all the documents, photographs and other credentials are provided as per the guidelines stated by the relevant embassy or consulate.
At Dubaivisa.com, we have a professional team of visa specialist. They administer the entire lifecycle of visa processing. We value the time and quality of services, which a customer usually expects from us. In case of any inadequacy in the given documents our team makes no delay to get in touch with the applicant. Besides, we also take every single step into consideration related to visa processing. Practicing this always mitigates the chances of getting one's visa delayed or rejected. Once your visa application is submitted, you can keep a tab on the status of your application through Application Tracker. So applying a Dubai Travel Visa in short processing time is no more a fuss for visitors. To know more about the application procedure, visa fees or any other information on 30 Days Express Visa for Dubai, you can get in touch with our experts at the given contact details.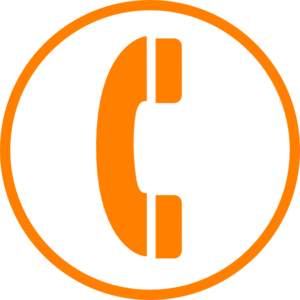 To apply please click here
Contact Us: +91 9643008707 / 9643001762 / 8588850948 / 9643304564
Email: info@getdubaivisa.com