Dubai is referred as the "shopping capital of the Middle East".  Dubai is one of the most evolved cities of the United Arab Emirates. Every year plenty of tourists and corporate giants visit Dubai from different parts of the world.  Ranging from its elevated shopping malls to intoxicating tourist sites, the city allures visitors from all around the sphere. However, there are certain pointers that you should be aware of before making a plan to visit Dubai.
Know your Purpose of Visit
Being an applicant for Dubai visa, you should first know your purpose of visit, which will further help you in selecting the relevant visa type accordingly. Thereafter, you have to consider some other factors like your duration of stay in Dubai, your country of origin, passport, documentation and much more.
Your Visa defines your stay
There are various other types of Dubai Visa like 30-Day Tourist Visa, 30 Day-Express Visa, 96 Hours Transit Visa and 96 Hours Express Transit Visa. Based on your nationality and other requirements, application procedure for each visa category may differ. For example, nationals of  the countries like Australia, Spain, Singapore and the UK, can obtain 30 days visa on arrival at Dubai International airport free of cost. On the other hand, citizens from the GCC nations like Bahrain, Saudi Arabia, Oman, Kuwait and Qatar will not require a visa for travelling to the UAE.
Your Service Provider = Your Knight in shining armour
To cater you the finest and convenient visa processing services, Getdubaivisa.com is an eminent name today at the said domain. Here your visa application gets processed faster at affordable charges. Besides, the application process here is quite effortless allowing you to track the status of your visa application online. The professionals involved in processing your Dubai Visa Application are well-acquainted with the entire process. At Getdubaivisa.com, the visa application is a four steps process where you need to first fill up the Application Form, then review the Application Form, upload documents and make the final payment.
Are you from India? Here's what you need to know!
Indian citizens planning to apply for Dubai Visa from India may be required to submit various documents as per the stated guidelines set by the designated embassy/consulate. Depending upon the type of visa you apply, the required documents may vary. Apart from providing some financial and additional documents, there are few documents that are mandatory for all Dubai visa applicants. These documents include a valid passport, recent passport size photograph, Visa Application Form and confirmed airline ticket. Once you submit all the required documents following the said guidelines, it may take 3-4 working days to process your visa application. However, for express category visas, the processing time is 24-48 hours from the time of submission. Applicants can make the fees for Dubai visa by using their Debit/Credit cards or through Net Banking. Further, it is to be informed that all visa applications are meant here for single entry. Prospective applicants are recommended to apply for their visas at least two weeks prior to their arrival.
For assistance on Dubai Visa Application, feel free to get in touch with the visa specialists at the given contact details: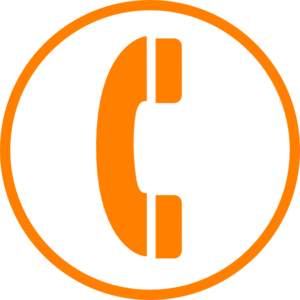 To apply please click here 
Contact Us: +91 9643008707 / 9643001762 / 8588850948 / 9643304564
Email: info@getdubaivisa.com