As much as an applicant is eager to apply for Dubai Visa, their queries on the status of an applied Visa are even edgier. Thanks to the online application tracker for allowing them to know the updated status of their Visa Applications. The service is very much instant and can easily be checked from your Smartphone, Laptop, Tab and Desktop. However, before checking the status of your Dubai Visa Application, there are certain pointers that you need to count on. Let's take a look:
Dubai is one of the most happening tourist hubs for globetrotter. Every year, plenty of travel enthusiasts, corporate giants, honeymooners and adventure buffs visit this city from all over the globe. Considered as the most bustling cities in the UAE (the United Arab Emirates), Dubai has no dearth of attractions. Starting from its sky-kissing buildings to intoxicating nightlife, luxury shopping and safari adventure, Dubai is always a worth exploring city on the Earth. If you are also planning to visit this captivating city in coming days, make sure you have obtained your Dubai Visa.
Every country follows a specific Visa regulation for a foreign traveller. Citizens from the nations like Austria, Germany, Spain, and UK, US and few other countries, applicants are entitled to obtain a 30-Days free Visa on arrival at Dubai International Airport. While the citizens of Gulf Countries like Bahrain, Kuwait, Oman, Qatar and Saudi Arabia are exempted from visa requirements to enter the UAE territory. Thus, based on the country of origin, the visa guideline varies.
Next point of consideration is to know your purpose of visit to Dubai. This is an integral point from the perspective of a prospective visa applicant. Depending upon your purpose of visit, the requirements of Visa Application will also vary. For example, if your purpose of the visit here is sightseeing, Dubai Tourist Visa is applicable for you. On the other hand, if you have a stopover in Dubai while flying to any other country via Dubai, you need to apply for a Transit Visa. Accordingly, the requirements of documents and credentials also vary. Anyone travelling to Dubai for a commercial purpose may be asked to submit NOC, salary statements, export invoice etc. While for a tourist, the prerequisite may be very general. So, once you get to know your Visa Type, next step is to apply for the same. Make sure you have gone through all the required guidelines and submitted the documents complying with the specifications as stated by the embassy/consulate. If you are done with all the application procedures, pay the visa application fees. On successful submission of your Dubai Visa Application, you are further communicated via email/SMS/call about the status of your Visa Application.
This is where the online application tracking system comes into practice. If you have applied for your Dubai Visa through Getdubaivisa.com, keeping a tab on the Visa Application status is quite effortless. You just have to insert the BLS Reference Number and your Passport Number and then hit the Submit button. To know more about Application Tracking system and application procedure of Dubai Visa, feel free to contact the Dubai Visa Specialists at the given contact details: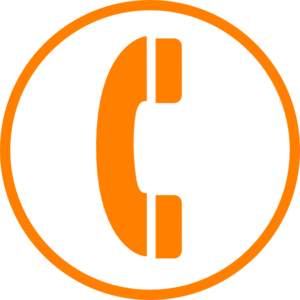 To apply please click here 
Contact Us: +91 9643008707 / 9643001762 / 8588850948 / 9643304564
Email: info@getdubaivisa.com