Visa is an integral access key to the territory of Dubai. Be it a holiday, work or study, people intend to visit Dubai for different interests and reasons. Thus, based upon their purpose of visit, they need to apply for respective Dubai Visa. In today's market scenario, there are several Visa companies/agencies/ Visa service providers, from where one can avail a Visa with ease before flying to his/her desired destination. If you are one of them seeking a visit to UAE or Dubai, the first thing that you need to know is your purpose of visit to Dubai. Applying for a Dubai Visa for vacation, corporate meet or commercial purpose is quite common to see amongst travellers. However, at times you may require to stopover certain locations that are not your prime country of visit. Under such cases, which type of Visa should you apply for?
To answer the above-cited question, Getdubaivisa.com caters you a 96-Hours Express Transit Visa. This is a type of single-entry and single-exit Visa, which is specifically meant for a Visa holder allowing him/her to travel through Dubai. However, this type of Visa doesn't allow a traveller to stay or reside in the territory of Dubai. This is a short-term Visa with limited validity. Travellers flying to any other country with a stoppage in Dubai can apply for a 96-Hours Express Transit Visa. Now question may arise that if this is a transit Visa then why the term Express is being associated with this Visa? To be very explicit, an Express Visa is predominantly meant for quick processing. So if you are in hurry to obtain a Transit Visa for Dubai, you can apply for 96-Hours Express Transit Visa, which comparatively gets processed faster i.e. in 24-48 hours from the time of submitting the Visa Application.
Getdubaivisa.com owns a dedicated team of Visa specialists who take care of the entire practice of Dubai Visa processing in a hassle-free manner. They consider every single aspect of documentation with equal priority. Doing this not only mitigates the chances of getting your Visa rejected, but also reduces the propensity of any unwanted delays in your Visa processing. However, the final approval solely depends on the embassy/consulate.
Applicants seeking 96-Hours Express Transit Visa from India should submit all the essential documents as per guidelines stated by the embassy/consulate. Some of the documents that you may be asked to cater in this regard are confirmed air ticket, valid passport and recent passport size photograph. Once you submit the required documents along with the Visa Application, you need to make the final payment. At Getdubaivisa.com, Visa fees can be paid either in cash or by using your Debit/Credit Card or through Net Banking. The Visa application procedure is quite effortless here and the fee is also affordable. So if you wish to apply to a 96-Hour Express Transit Visa from India, you can get in touch with the Visa specialists at the below mentioned contact details: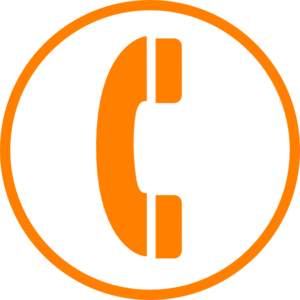 To apply please click here 
Contact Us: +91 9643008707 / 9643001762 / 8588850948 / 9643304564
Email: info@getdubaivisa.com