Dubai, The Desert City or the Business Capital of the United Arab Emirates is an eminent part of the seven emirates, which completes the cluster of entire UAE. Six other emirates in this cluster include Abu Dhabi (capital of Dubai), Sharjah, Fujairah, Ras-Al-Khaimah, Ajman and Umm-Al-Quwain. Situated on the southeast coast of the Persian Gulf, Dubai is known for its soaring buildings and fabulous infrastructure making the place a dream destination for holidaying, shopping, dune bashing and delicious dinning.
There was a time when affluence of oil resource has given the city a global identity. Moving ahead with time, the dazzling city of Dubai has now transformed into a business hub in the entire Middle East. An arid sub-tropical climate in the midst of desert offers you a thrilling opportunity to get into some rousing activities like Camel Racing, Desert Motorcycle and Desert Safari. Besides, sunbathing near cobalt seashores in Dubai may add some more spice to your tranquil time off there.
If touring Dubai has been a dream for you since long, time has come now to execute your dream. Be it a first timer or a frequent flyer, getting there is no more a fuss today for travellers from any part of the sphere. Existence of some superlative Consular Service Centres across the globe has made it quite convenient for the travellers of all age.
When it comes to name some of the renowned Consular Service Centres at global platform, the hassle-free services of BLS International Limited leaves you look no further. Being one of the leading consular service providers, BLS International is committed to cater the best service to its Client Governments across the globe. Today, BLS International is not a just a name. On the contrary, it is one of the specialist service providers for outsourcing of Visa, Passport and all other required non-judgemental activities associated with the life cycle of a Visa Application process.
Adding one more quill to the operational wings of BLS, Get Dubai Visa plays a pivotal role in providing you all the imperative information related to Dubai Visa. As a prospective applicant, it is always essential for you to know the type of visa you are going to apply. Get Dubai Visa offers you variety of visas that you may apply as per your requirements. Some of the visa categories in this list include Short-stay Tourist Visa, Express Visa, Dubai Transit Visa and Dubai Express Transit Visa. Depending on the eligibility criteria of a prospective applicant, any of these visas can be availed through Get Dubai Visa in a hassle-free manner. If you are planning for a Dubai trip, do visit the official webpage of Get Dubai Visa i.e. www.getdubaivisa.com. Doing this will solve most of your queries related to visa types, visa fees, application process, eligibility criteria, application tracking etc.
So visiting Dubai is no more a nerve-racking alarm for tourists. With Get Dubai Visa, you are just one step away from your ingress to the business hub of the Middle East.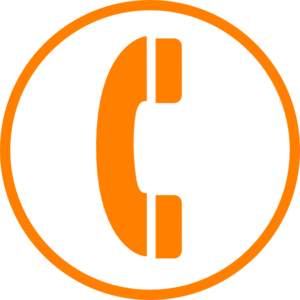 To apply please click here
Contact Us: +91 9643008707 / 9643001762 / 8588850948 / 9643304564
Email: info@getdubaivisa.com