Intoxicating nightlife, soaring buildings, a bag full of goodies and desert safari, in short, this is how we spectacle the Business Capital of the United Arab Emirates, Dubai. Besides witnessing the fascinating lifestyle of Dubai, the city is laid out with several luxury hotels and accommodations for global tourists. A blend of lavish amenities, heart-winning amiability and a diverse range of cuisines; these are the key attributes that gratify every single visitors here in this city of deserts. If flying to Dubai is on your travel card, here are five sumptuousness hotels that you may count during your stay in Dubai:
The Burj Al Arab
Staying in one of the tallest luxury hotels in the world is always fascinating. Perched near the Wild Wadi Water Park, the sail shaped Burj Al Arab is reckoned as the finest seven-star hotels across the sphere. Apart from its eye-catching decor and luscious platters, services like helicopter arrival and private butler leaves you completely spellbound at Burj Al Arab.
Shangri-La Hotel
When you are in Dubai, skyscrapers are the most common thing that will catch your attention quite often. With its sky-kissing establishment, the Shangri-La Hotel, Dubai houses more than 300 guest rooms containing rain showers, deep soaking tubs, astounding embellishment, curved swimming pool, spas and much more. One of the key attractions of Shangri-La Hotel is its signature eatery wherein you get to taste some luscious contemporary Moroccan cuisines. In addition, there are ample of amusing stuff like sports, gym and shopping that keep your stay entertained at the Shangri-La, Dubai.
Atlantis, the Palm
Just imagine your stay in one of the skyscrapers surrounded by a 17 hectare manmade island. Doesn't it sound astounding? To turn your imagination into reality, look no further than the Atlantis. This is one of the frequented picks by most of the global visitors in Dubai. An aerial view of the manmade island Palm Jumeirah is awe-inspiring for all the guests. Some of the key attributes at Atlantis include 23 signature restaurants, spas, night club, great hospitality and scope of adventure for people of all age group. Atlantis, the Palm is thus considered as one of the ideal places for your tranquil time-off and accommodations in Dubai.
Hotel Al Maha
Adventure, wildlife and desert are three amazing combinations that can make one's voyage spicier. If you are in quest of experiencing this trio, Hotel Al Maha is nearly 65Kms away from Dubai. Located in the midst of a desert and a protected wildlife area, Al Maha is an amazing pick for your pleasant stay in Dubai. To make your stay more thrilling and distinguished, you can book the presidential suite at Al Maha, which offers you a blend of a camel ride, safari, horse riding and archery. Akin to its exterior, the decor at Al Maha is evenly captivating. Ranging from the finest wine, mini bar and private butler services, the hotel also serves some optimum platters and comfy accommodations to its guests. So when in Dubai, Al Maha could be one of your preferred staying options.
JW Marriott Marquis
One more addition to the luxurious hotel list in Dubai is JW Marriott Marquis. Located nearly 6Kms away from the iconic Burj Khalifa, JW Marriott Marquis is an absolute delight for visitors. With more than 1600 plush rooms and world class amenities, the hotel is positioned in two elevated towers near the prime city of Dubai. Some of the key features that make you stay at this hotel are world-class eatables, bars, spas, premium lounge, gym, restaurants and much more. 
Having said the number of hotels that the city boasts, one cannot limit his/her access only to these five hotels. On the contrary, there are many other renowned accommodations that you can also count before flying to the desert city. So what are you waiting for? Plan your trip and apply to your Dubai Visa now.
To know about your type of Dubai Visa and other information like Visa application process, Visa fees, documentation etc. feel free to get in touch with the Visa specialists at the following contact details: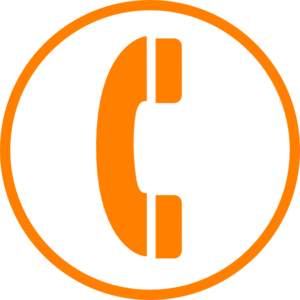 To apply please click here 
Contact Us: +91 9643008707 / 9643001762 / 8588850948 / 9643304564
Email: info@getdubaivisa.com