Needless to say, how over the years Dubai has transformed into an incomparable destination. Ranging from Skyscrapers to world class malls, the city has been turned into a dream destination to many travellers. Today, Dubai is not about just desert safari and delicious dinning. On the contrary; there many other attractions here that pulls Globetrotters to Dubai. Considering its thriving evolution, one might be more curious to know about Dubai before getting there. Taking your inquisitiveness no further, few interesting facts about the city are listed here:
Derivation of the name Dubai
As per the historic substantiation, the word Dubai has been derived from 'Daba', which signifies a large group of tropical grasshopper. Doesn't it sound interesting?
The largest emirate in the UAE
Sprawled over an area of 4,000 sq km, Dubai is the largest amongst seven emirates in the UAE.
Skyscrapers
Towering buildings distinguishes Dubai from many other emerging cities across the globe. Decades back, the only skyscraper in the city was Dubai World Trade Centre (DWTC). Today, Dubai is an abode to more than 400 skyscrapers including Burj Khalifa being the world's tallest skyscraper.
Home to number one of its kind
Dubai is eminent as the city of number one in various aspects such as; the only seven-star hotel, the tallest man-made structure, tallest hotel and biggest mall.
Key source of economy
There is no denying of the fact that fossil fuels and oil are two significant source of economy in Dubai. However, with mounting tourist footfalls, travel and tourism has also been major contributors to Dubai's financial system.
Tax-free earning
One of the key factors that drive several job-seekers to Dubai is its tax-free earning, which further facilitates the outsiders to save enough money for their livelihood and send back to their home.
There are many other interesting facts about Dubai, which is hard to elaborate in one go. The best way to find out the rest is by getting there in person.
Travelling to Dubai is a trend in use today. Be it holiday, honeymoon or corporate meet, Dubai witnesses a large volume of tourists in all occasion. If you are also planning a voyage to Dubai anytime soon, apply for your Dubai visa.
Indian citizens in quest of Dubai visa can apply for it quite effortlessly through www.getdubaivisa.com. The key attributes of this service provider include easy application procedure, affordable visa fees and quick processing. The four types of visas that one can apply through getdubaivisa.com are 30-Day Tourist Visa, 30-Day Express Visa, 96-Hours Transit Visa and 96-Hours Express Transit Visa.
To apply for Dubai visa, the applicant first needs to correctly fill-up the visa application form supported by all the required documents. On successful verification of the provided documents, final fees can be paid by the applicant in cash or through online using Debit/Credit card and Net banking. Thereafter, the visa application is sent to the respective Consulate/Embassy for final approval. Till the time an applicant's visa is approved, the ongoing status of visa application can be tracked online.
To know more about Dubai visa application procedure and documentation, feel free to get in touch with Dubai visa experts at the given contact details: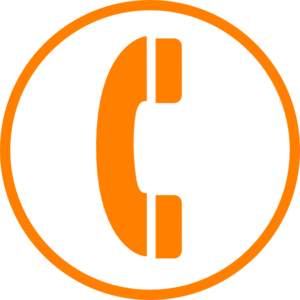 To apply please click here 
Contact Us: + 9643008707 / 9643001762 / 8588850948 / 964330456491
Email: info@getdubaivisa.com