Dubai is a dream destination for plenty of tourists from all over the world. Be it a holiday trip or a business voyage, the destination is laid out with profuse attractions for visitors. If you are also one of them getting excited to make it to Dubai, then all you need to do just apply for a Dubai visa. Akin to many other overseas countries, entering to the seven emirates also urges you for a relevant visa so that any unwanted issues can be avoided before visiting there. 
Be it any country, visa is the most essential key before accessing to the terrain of that particular country. Hence, before applying a visa, make sure what kind of visa you need to apply. Based upon your purpose of visit, nationality and duration of stay, several categories of visas are catered. In order to get hold of a visa within very short period of time, UAE or Dubai Express Visa is mostly preferred these days by travellers.
Tourists seeking an Express Visa for Dubai may further apply for hourly or day basis Express Visas as well, which are issued to them based on their duration of stay in Dubai. Tourist Express Visa for Dubai is specifically meant for short-term visit ranging its validity from 96 hours to 30 days. Such visas mostly take 24-48 hours time to get processed. Express Visa for Dubai is mostly availed by travellers seeking a business meeting in Dubai or a stopover on their route via Dubai/UAE. So, if there is any corporate meeting that you are going to attend there in coming days, Dubai or UAE Express Visa is the kind of visa you need to apply for. Furthermore, while applying for an Express Visa for UAE or Dubai, make sure all the information provided by you is correct. It helps us in processing your visa application in quick turnaround time.
Being the Business Capital of the United Arab Emirates, Dubai witnesses numerous travellers from all round the globe. In today's cut-throat business phase, plenty of corporate heads and representatives visit Dubai with intend to evolve their corporate reach. This needs them to apply for an Express Visa for Dubai/UAE. Considering the mounting visitors seeking an Express Visa at getdubaivisa.com, we ensure their visa gets timely and accurately processed at affordable fees. One of the key attributes about Express Visa fees for Dubai or UAE is that the payment can be made in cash or online. Even as an information seeker if you want to know more about the Express Visa fees, our associates are a call away to provide you all the required information on Express Visa fees for Dubai. Nonetheless, the application processing is also quite smoother here comprising its entire lifecycle in four simple steps.
Hence, there is no need to carry your worries now while making a short corporate or business trip to Dubai. Express Visa is the faster doorway to visit Dubai, where you just need to apply the application form, submit the form and make the final payment.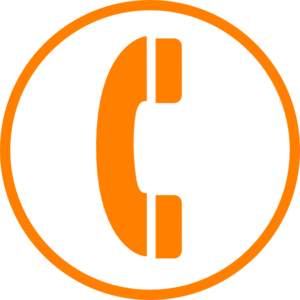 To apply please click here
Contact Us: +91 9643008707 / 9643001762 / 8588850948 / 9643304564
Email: info@getdubaivisa.com