Employing a team of specialist visa professionals always plays a significant role in processing a Visa Application of the applicant. Documentation and its adequate substantiation has always been an urge. With huge number of influx in Dubai from all across the sphere, the requirements of visa processing and authentic documentation have become an imperative step today.
Having said the significance of a visa, processing the same is evenly important for a visa service provider. Getdubaivisa.com is an acknowledged visa service provider that helps all prospective applicants from India in garnering their relevant Visas for Dubai effortlessly. To render an impeccable visa service at today's cutting-edge market scenario, the organisation owns a dedicated team, who is well-versed with the entire visa processing.
For the first timers, applying for a passport and visa sounds quite taxing. But the entire processing can be carried out without a fuss when there is an effective coordination between the service provider and the visa applicant. Considering this fact, the professional team of Getdubaivisa.com scrutinizes every single Visa Application with equal priority. They cross-check all the documents carefully and get in touch with the applicants during the time of visa processing to clear all their doubts. In case of any incomplete information shared by the visa applicants, the visa specialists guide the applicants in fulfilling their Visa Application Forms precisely. Not only this; even the visa experts at Getdubaivisa.com also guides the applicants in submitting their documents in orderly manner for a hassle-free visa processing.
Keeping in mind the importance as well as the consequences of entire visa service processing, the organisation provides a simple visa application procedure for all visa applicants. Just by following few simple steps, an applicant can easily apply for Dubai Visa at absolutely affordable fees. To initiate the process, an applicant first needs to fill-up the Visa Application Form, submit the same along with all the required documents and make the final payment. Once the Visa Application Form and documents are crossed-checked by the visa experts, the same is further sent to the Embassy for further approval. This is where the hands of professional visa experts come into existence. However, it is to be noted that the approval or rejection of a Visa Application entirely depends on the Embassy. The service provider can only put an effort in verifying the form and documents rendered by the applicants. Doing this further mitigates the propensity of getting a visa delayed or rejected.
Besides availing an effortless visa service, applicants can also get consultancy support for passport related services here, which includes issuance of new passport, renewal of passport, alteration of name/address on the passport, Emigration Check not Required, Police Clearance Certificate, Objection Cases etc. To cater all such services, the organisation employs a team of well-acquainted professionals in the said domain.
Be it any service provider, the actual service of an organisation is best availed when it exceeds the level of customer's prospect and contentment. So anyone in the quest of Dubai Visa, do pay a visit at www.getdubaivisa.com
If you have any query/concern regarding Dubai Visa Application procedure, feel free to get in touch with the visa experts at the following contact details: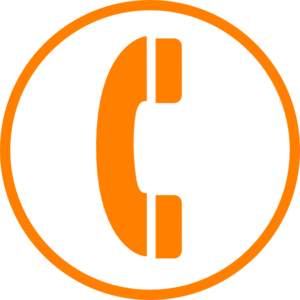 To apply please click here 
Contact Us: + 9643008707 / 9643001762 / 8588850948 / 964330456491
Email: info@getdubaivisa.com