The visa prerequisites differ from country-to-country, and the parameters are many that changes as per the purpose of one's visit, visa category and visitor's country of origin. On the other hand, some countries are also there whose residents require no visa to apply before travelling to a country in particular.
Like several other territories, Dubai also has its own visa prerequisites for different travellers. If an applicant is a resident of any of the following country, he/she is entitled to garner a visa on arrival in Dubai International Airport:
Andorra

Australia

Brunei

Canada

Hong Kong

Ireland

Japan

Malaysia

Mauritius

Monaco

New Zealand

People's Republic of China

Russian Federation

San Marino

Singapore

South Korea

United Kingdom

United States of America

Vatican City
The residents from any of the above listed countries just need to arrive in the airport and proceed for immigration wherein, the visitor's passport gets stamped with a 30-Days Visa for no cost. On the other hand, applicant's whose country of origin falls under the following list; their passport will get stamped with multiple entry 90-Days Visa for Dubai. The validity of this visa is for 6 months and the visa holder is entitled to stay in Dubai not beyond 90 days in total:
Argentina

Austria

Belgium

Bulgaria

Croatia

Cyprus

Czech Republic

Denmark

Estonia

Finland

France

Germany

Greece

Hungary

Iceland

Italy

Latvia

Liechtenstein

Lithuania

Luxembourg

Malta

Netherlands

Norway

Poland

Portugal

Romania

Seychelles

Slovakia

Slovenia

Spain

Sweden

Switzerland
Besides, the citizens of the European countries come under the cited list are also allowed to apply for a paid visa to visit Dubai if his/her "On Arrival 90 Days Visa" is utilised properly or if the applicant is willing to use the pre-arranged visa. While all other applicants don't fall under any of the cited categories are required to apply for a Dubai Visa before travelling there.
Applicants in need of pre-visa approval from the respective Embassy can reach out to getdubaivisa.com that helps the applicants in processing their UAE/Dubai visas from India without any hassle. The service provider caters an effortless visa application process wherein, an applicant is required fill up the Visa Application Form, share the essential documents and make the final payment. On successful submission of the Visa Form, applicants can easily keep a tab on the updated status of their Visa Application online.
Some of the commonly required documents to apply for Dubai visa include; a valid passport, recent passport sized photographs, duly filled and signed Visa Application Form, confirmed air tickets etc. However, based upon the visa types the document prerequisites may vary. At getdubaivisa.com, the entire visa processing activity for each and every application is carried out with equal importance. Also, the visa processing charges are also quite affordable here.
So the prospective applicants who are not eligible for visa on arrival can apply now for Dubai Travel Visa with ease.
To know more about the required documents and application process of Dubai Visa from India, reach out to the visa specialists at the given contact details: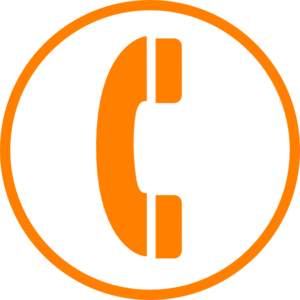 To apply please click here 
Contact Us: + 9643008707 / 9643001762 / 8588850948 / 964330456491
Email: info@getdubaivisa.com