Technology and unperturbed operation goes hand-in-hand; and as a customer we reveal the best of it when the optimum level of output is reddened to us. Today most of us are in quest of hasty response in any business spheres. The same goes with all visa applicants as well. The more an applicant is eager to garner his/her visa; greater is the excitement to get a quick update on his/her visa application status. To make this service faster and available on the go, getdubaivisa.com offers you an option i.e. Online Application Tracking.
It is observed that plenty of visa applicants keep chasing the status of their visa application by making frequent calls/e-mails. Such fidgety practices further makes it little incommodious to many service providers. And considering the extent of an enhanced customer satisfaction, the service provider just can't say "No" all the time. With Online Application Tracking facility being put into the practice, all queries pertaining to the updates visa application status have been met with no time. Not only this, an easy accessibility to the application status of an applicant has also enriched the extent of customer satisfaction.
Being one of the happening cities in the Middle East, Dubai is frequented by plenty of travellers from India on regular basis. Be it holiday, business meet or work trip, various types of Dubai Visas are applied by the applicants. Depending on the visa types, the processing time of these visas also differ. For example, a 30-Days Tourist Visa for Dubai takes 3-4 working days to get processed. On the other hand, the processing time of 96-Hours Express Transit Visa may take 24-48 processing hours. With different processing hours, queries from the visa applicants also increase pertaining to their application status. This is where an Online Application Tracking option plays its pivotal role.
The processing of a Dubai Visa passes through different operational phases. Initially, an applicant fills-up the Visa Application Form after that the Application Form is submitted along with all essential documents. Next, the form is verified and once the payment is made by the applicant, the form is sent for further approval to the Embassy. Once the form is processed, applicants start asking about the status of their Visa Applications.
With Online Application Tracking option made available on the website; applicants can now easily track the status of their visa applications through mobile phone, laptop, desktop and tab. While tracking the same, applicants need to insert the Reference Number (provided at the time of form submission) followed by their passport numbers. Once the required fields are filled-up, applicants get to know the updates status of their Dubai Visa Applications.
So if you are planning a trip to Dubai anytime soon or if your visa application is already processed, try this Online Application Tracking option at the website of www.getdubaivisa.com for quick update. For any more queries in this regard or about Dubai Visa Application processing and its fees, feel free to get in touch with the visa experts at the given contact details: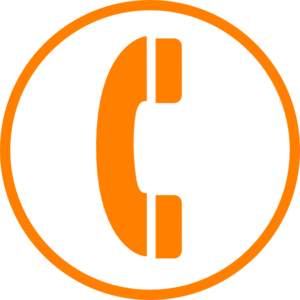 To apply please click here 
Contact Us: + 9643008707 / 9643001762 / 8588850948 / 964330456491
Email: info@getdubaivisa.com