Reckoned as the most evolving cities of all the emirates, Dubai is undoubtedly the most tourist-friendly cities that can be explored in the Middle East. Apart from its intoxicating nightlife and sandy desert, the city is laid out with a diverse range of shopping exposure for the shopaholics. Plush wine, lifestyle products and electronic stuff are some of the commonly take home things by most of the visitors. But there are many other off-beat buys as well that can turn one's Dubai trip even spicier.
Let's take a look:
Gold
The city of soaring buildings and trendy products is also eminent for its rich variety of dazzling gold and jewellery items. Hence, gold is one of the must buy when you get there for amazing shopping experience. To purchase some glittering collections of Gold from Dubai, one must visit to the Dubai Gold Souk, which is renowned for commercial buys. However, for Globetrotters, it is advisable to keep a tab on the custom regulations while carrying gold to home.
Dry fruits
If you haven't tried the dry fruits of Dubai, mark it in your must buy list. Dubai is known for boasting some of the finest dried fruits in the world. You will come across plenty of small and medium fruit vendors in the city showcasing a rich variety of quality dried fruits. So don't forget to pack some of gooey and flavoured dried fruits from Dubai for your buddies.
Arabic Perfumes & Oudh / Bakhoor
It is rightly said that "Good fragrances always remind us of some time." How about getting identified by an unrivalled aroma? Doesn't it sound astounding and imperial? Give your attire a fascinating flavour with the Arabic fragrance. Known for its majestic delicacy, perfumes and Oudh are the must buy when in Dubai. You will find an array of some quality Bakhoor and Oudh showcased at very affordable prices in most of the malls in Dubai. Step into any of the malls and pick your fragrance that matches your persona and taste the most. Buying Bakhoor as a gift for your dear and near ones is also a good idea to execute.   
Spices
Scrumptious dinning is something worth experiencing in Dubai. And the taste leaves you so amazed that you feel like to be there time and again. So, why don't you get some of the mouth-watering and aromatic spices packed for your home? To get the best of it, head out to the Spice Souk near Deira, where you will find an array of scrummy Arabian spices. Carrying a small quantity of Arabian spices to your kitchen will always strike a chord of your rapturous memories in Dubai.
Rugs and Carpets
If you want to take home some of the charismatic Iranian and Persian carpets and rugs, step into the malls and Souks around the city. You will find numbers of eye-catching carpets and hand-made rugs there at very affordable prices. Some of the recommended stores for rungs and carpets in the city include the Lata's, Pride of Kashmir, Al-Jaber Gallery and the National Iranian Carpets.
These are the five most offbeat things that one should buy when touring Dubai. Besides, there are many other alluring items as well that can be purchased from the land of desert. So plan your next trip to Dubai and apply for Dubai Visa at Getdubaivisa.com. For more information about Dubai Visa application, do approach to the Dubai Visa experts at the given contact details: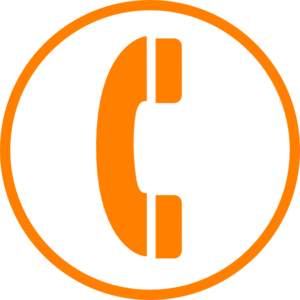 To apply please click here 
Contact Us: + 9643008707 / 9643001762 / 8588850948 / 964330456491
Email: info@getdubaivisa.com